philips
'
birthday vampstravaganza
pictorial. A doll!fic pick-me-up, if you will. (If you dare!) Making this was definitely the high point in a weary week. Also, how can I not share with the world the deep wrongness that is Fonzie Angel? How?
M. Mere suggested it, and I laughed until I had to crawl under the kitchen table for a minute and get myself back together. Also, I've been singing "Fonzie Angel" (to the tune of "Johnny Angel," natch) ever since. I think it broke me!
But probably not as badly as it broke Angel. . .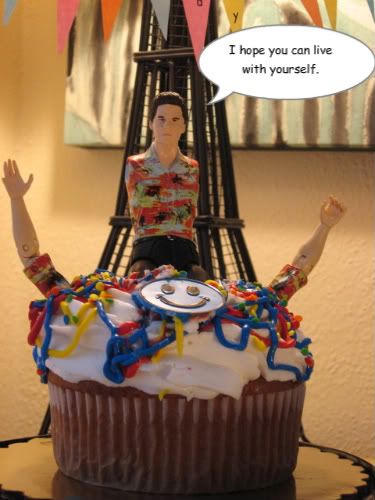 Aw, here's Spike messing with Buffy between takes . . .
. . . and with me. Little plastic pervert!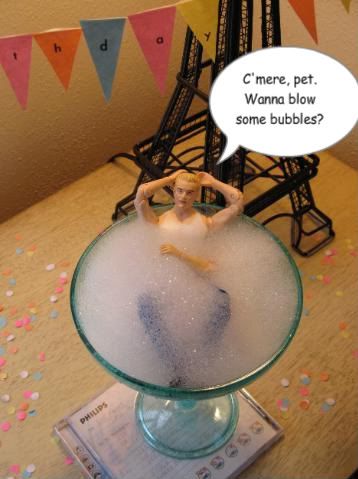 *sigh* I love him anyway.
[Sidebar: We should probably find a better place to take pictures than the bathroom, but I like the light in there best. Here's M. Mere helping out. It's a rare man who will take pictures of his wife making googly eyes at a plastic vampire. *hands him medal for enduring tolerance*]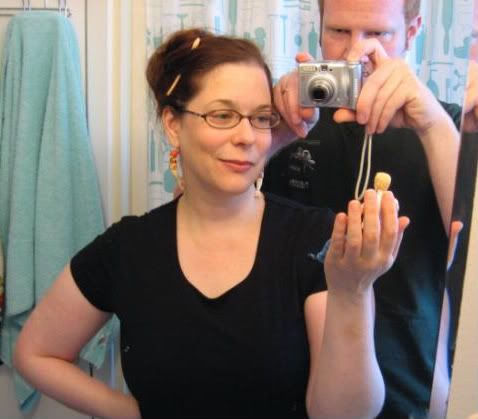 And a man who will compose pictures of a plastic vampire and his, ahem,
rooster?
Even rarer, I'm thinking. *hands him medal for depravity*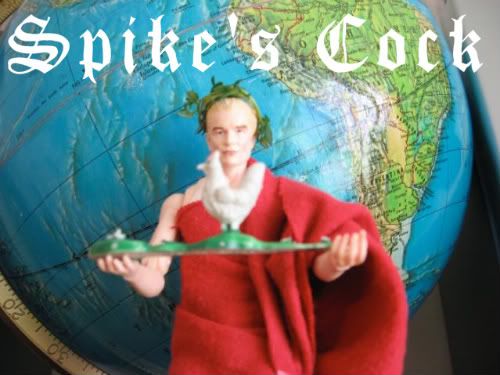 Official Birthday Greeting: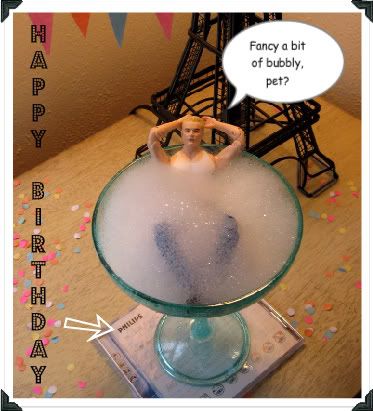 Vamp boys getting down with their bad (and slightly blurry) birthday selves: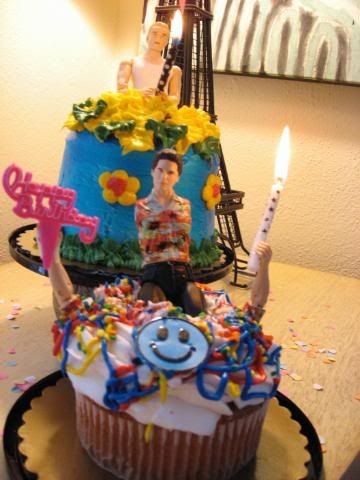 Sad morning-after Spike:
And a last bit of cheesy Spuffiness. Or Spuffy cheesiness. You be the judge!
Good weekends to you all!
Howdy. *waves sheepishly* I'm still too exhausted from my Iowa trip to do a real hi-this-is-me kind of a post, so I'm consoling myself with posting the outtakes from
Current Location:

bed

Current Mood:

drained

Current Music:

snoring cat