*sigh* Sometimes a gal's gotta settle. Y'all understand, right?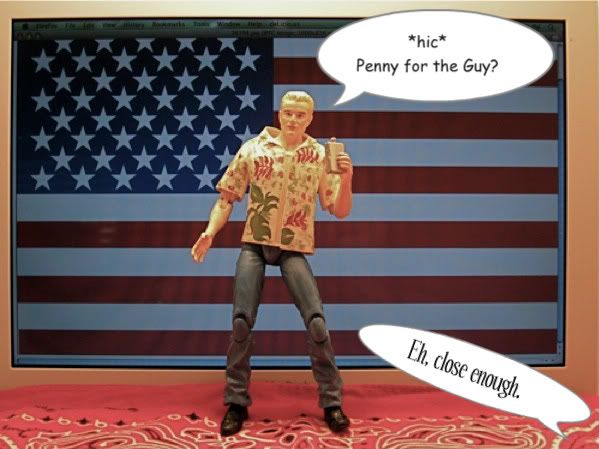 HAPPY FOURTH OF JULY! I'm finally well enough to withstand a little abuse, so I'm off to beer-and-bbq land. Woohoo!
Happy Independence Day to my peeps in the US of A, and a Happy Saturday to all! I tried to get a little cooperation from doll!Spike to commemorate the holiday, but I foolishly packed him away with the prop bottle of Jack Daniels last time I, er, used him. I had a hell of time getting him to realize which holiday explode-a-ganza we were celebrating; first he thought it was Cinco de Mayo, and then he jumped ahead to Bastille Day!
Current Location:

fiestawards, ho!

Current Mood:

rejuvenated

Current Music:

"saturday in the park"-chicago