Sadly, I was out of pocket on Monday and gracelessly missed
missus_grace's birthday. Here's a little late something for a gal who wouldn't think twice about her course of action if confronted with Spike and some kind of edible topping.


Here you go, sweetie. Knock yourself out! I can't really vouch for AtS!Spike's cooperativeness, but I'm sure he can be . . . persuaded.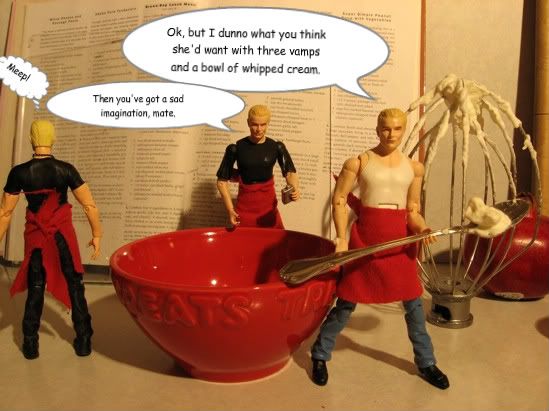 HAPPY BIRTHDAY, MISSUS GRACE! *hugs* Hope you had a wonderful day and that your vacation is going swimmingly! :D